Though Event Management companies in Palakkad, Kerala are almost unfamiliar to the people of Palakkad, It is a concept which is heavy in demand in the region these days. Everyone including the families and corporate houses do not have the capacity to devote or invest their valuable time and monetary resources on these events. Whether it is a wedding or a corporate gathering they do want to organize these events in best way and according to the most modern trend and within their budget That is where the Event Management companies in Palakkad have to play their role. This is obvious from the times of india article "http://articles.economictimes.indiatimes.com/2012-05-27/news/31868451_1_event-management-wedding-planning-centres".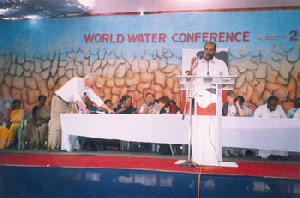 Relevance of Top In Town as top of Event Management companies in Palakkad, Kerala
The Palakkad Top in Town is much ahead in organizing these events for you. They have sufficient comfortable assembly places for the targeted audience. From huge multi-storied "Surya resmi" complex to the most comfortable moonlight is there to select from. The Palakkad top in town, being the topmost Event Management companies in Palakkad is the only place in Palakkad where you can find suitable air-conditioned indoor and open-air venues for any event like wedding event, Corporate events, directory board meetings, product launching events, birthday events, wedding engagement events and so many… . Surya resmi, Sheetal (Capacity: 500), Sheetal mini (capacity: 50), Garden view (Capacity: 200), moonlight (Capacity: 50), open-air lawn (Capacity: 1000) are some of them.
The customer has a wide variety of vegetarian and non-vegetarian dining packages to choose from. It includes Meals packages, Vegetarian and non-vegetarian Food-packages, Breakfasts, snacks and sweet packages which are prepared and served after strict quality-control. Traditional and modern food packages are the attractions in food serving arrangements. Ample arrangements are there to support video and photography coverage of the conducted events.
The Palakkad top in town has the full arrangements for conducting any of the events like marriage functions, seminars, cultural & art festivals, and all other events.